Highlights:
Pant played a key role in India winning the Test series 2–1 in the Sydney and Brisbane Tests.
India managed to draw a Test on the basis of their 97 runs in the fourth innings in Sydney.
On the last day of the fourth Test, he won an unbeaten 89-run innings to India.
new Delhi
Indian wicket-keeper Rishabh Pant, who had shrugged off critics by batting brilliantly in Australia, had distanced himself from the outside world before the tour but was 'feeling pressured every day'. Against one of cricket's all-time best bowling units, Pant played a key role in helping India win the four-match series 2–1, batting brilliantly in the Sydney and Brisbane Tests.
His 97 in the fourth innings in Sydney helped India to draw the Test, while on the last day of the fourth Test, they scored an unbeaten 89 to win the game. Even before that Indian cricket had high expectations from him but he failed to fulfill it. Pant said, 'I was feeling pressured every day, it's part of my game. As a person you should trust yourself. '
He said, 'If you are moving forward it means that you are improving. This is what I have learned in this difficult time. Focus so much on your game that you don't see anything else. It is difficult to do so many times due to social media but I have distanced myself from it. The 23-year-old wicket-keeper batsman said, "When you are doing well people will write well but when it does not, they will criticize you." It is a part of today's cricketer's life. In such a situation, if you ignore criticism and concentrate on your cricket, then I think it is better.
IND vs ENG Special Report- Australia loses from 'IPL team', now England will also lose, these are special reasons
In Brisbane, when the Indian team was chasing a record 328 in the fourth innings, Pant batted with the right mix of patience and aggression to lead India to victory. He was the third highest scorer of the series (274 runs in three Tests). He said the draw in Brisbane was not an option for him. Pant said, 'Our mindset was always to play normal cricket, even the team management talked about it in the first innings. We wanted to score runs, wanted to take advantage of the weak balls and do what we could by standing there at the crease.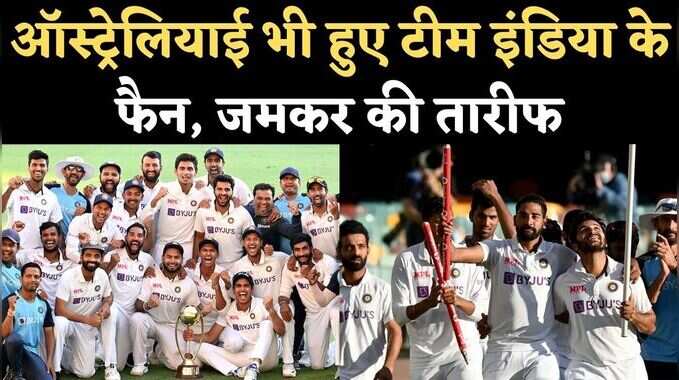 Exclusive video from Sydney: Team India fans too, are not tired of praising
He said, 'The team management's plan was to win. I was also playing with the idea of ​​winning. I want to win every match, for me draw will always be the second option. Pant said that he was disappointed that he did not meet expectations in the 2019 World Cup in England. He said, 'Ups and downs are a part of the game, the World Cup was a big opportunity for me because it comes once in four years. I used to get out after reaching almost 30 runs. I was quite disappointed because it was a big opportunity for me. This affected my career and I started focusing on sports because there is always a chance of improvement in life.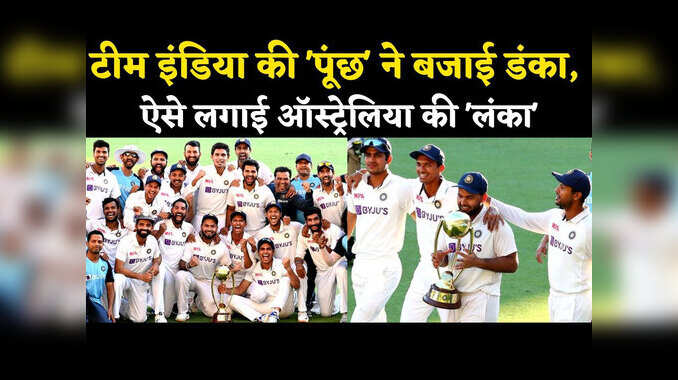 Video- Team India's 'Poonch' played, it was Australia's 'Lanka', see special report
.