new Delhi

The world's richest cricket board-BCCI had become a huge cricket board by the end of FY 2018-19 with Rs 14,489.80 crore and has now added another Rs 2,597.19 crore to its financial capacity. This figure is according to the latest balance sheet. According to the balance sheet, the BCCI earned more than Rs 4,017.11 crore during the 2018 edition of the Indian Premier League (IPL), which is Rs 2,407.46 crore. The balance sheet, which is still not publicly disclosed, while the 2019-20 account is still not ready.
If this happens, BCCI will be in trouble
However, it has to be noted that BCCI is involved in several high-profile lawsuits, including Income Tax Department, former IPL franchisees Kochi and Deccan Chargers, Sahara, Neo Sports and World Sports Group etc. If all these cases go against the BCCI, then the problem of the Indian board may increase and it may have to pay it.
Rohit started preparations for 'Mission Australia', shot like this
Accounts for the financial year 2018-19
During the financial year 2018-19, the second largest revenue amount to the BCCI came from the media rights of the Indian team, which was Rs 828 crore. At the same time, BCCI also spent 1,592.12. The total assets of BCCI stood at 5,438.61 crores at the end of the financial year 2014-15 and during the 2015-16 financial year it earned a huge amount of 2,408.46 crores, taking its total assets to Rs 7,847.07 crores.
Accounts for the financial year 2017-18
In 2016-17, BCCI had reached the figure of Rs 8,000 crore and its total assets were Rs 8,431.86 crore. In 2017-18, the board increased its value by Rs 3,460.75 in the same year and raised its total assets to Rs 11,892.61 crore. Now after the completion of the balance sheet of 2018-19, its assets have increased to Rs 14,889.80 crore.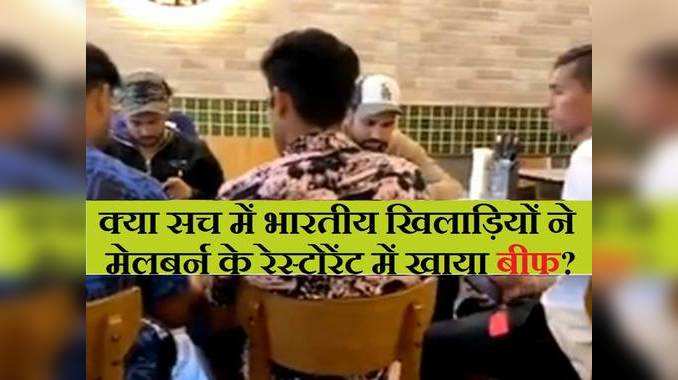 AUS vs IND: Did Indian players really eat beef?
Balance sheet should be presented every year
A source said, 'The BCCI registered under the Societies Registration Act should present its balance sheet within six months from the end of each financial year, in addition to its distribution to its members (state associations) and the International Cricket Council. BCCI will not get its share of distribution from ICC without sharing its balance sheet with ICC.
Think of total assets as
BCCI's total assets include, among other things, its bank balance, fixed deposits and immovable assets. The total assets as on 31 March 2019 were Rs 14,489.80 crore. The main sources include the amount of 3,906.88 crore and the allocated amount, which is 3,243.41 crore. BCCI's earnings have increased over the years due to the sale of media rights to the Indian team. These media rights include bilateral Tests, ODIs and T20 matches played at home.
See: 4 days later, you will get good news .. Kohli's such a pose, funny comments coming on Twitter
BCCI's official broadcaster-Star India pays 43.20 crore for every international match played in India. During the 2018-19 financial year, the BCCI hosted 22 international matches, which included seven Tests, 10 ODIs and five T20 matches, bringing it to Rs 950.40 crore.
Read- AUS vs IND 3rd Test: Rohit can replace Mayank, screws trapped in these two players
Star India also has media rights to the IPL. Star India had made a historic bid of Rs 16,347.50 crore for IPL media rights from 2019 to 2022, which is around 54.50 crore. The BCCI has a total of seven sponsors. These include Star Sports (broadcaster), Baiju (team sponsor), Paytm (title sponsor), Dream 11, Hyundai and Ambuja Cement (partners) and Kit sponsor (MPL Sports). The sponsor of the Paytm series pays Rs 2.42 crore per match. Oppo, the sponsor of the national team jersey, pays Rs 4.61 crore per match.
Read- Ganguly's heart-rending work like a 20-year-old boy, doctor gives health update
.