Amit Kumar, New Delhi
Ajinkya Rahane impressed with both his batting and captaincy in the Melbourne Test. Many former cricketers praised the strategy and decisions of the caretaker captain of Team India. Praveen Amre, who was the coach and mentor of Rahane for a long time, also praised Rahane, saying that his disciple played the responsibility of captaincy quite well.
Amre told our colleague Times of India.com, 'If you ask me, I only worked on the batting side of Ajinkya Rahane. His ability to captain or lead is his own. Captain Virat Kohli is not there and Rahane took the responsibility in such a situation. So I would give credit to Ajinkya for playing the role of Captain Ajinkya well. Whether batting or captaincy, he remains calm. This is his style. Some people are aggressive and some are very angry. But he remains calm and restrained.
Praveen Amre, who played 11 Tests and 37 ODIs for India between 1991 and 1994, said, "Ajinkya is always ready with plans. Ajinkya has also batted at number one and also at number six. He is ready to bat at any position. The team comes first for them. He is always ready to do his work.
Shubman Gill and Mohammed Siraj, playing their first Test in Melbourne for India, played well. Gill scored 45 in the first innings and 35 not out in the second. Siraj took five wickets in the match. Captain Rahane also encouraged the two youngsters and gave them opportunities.
Amre said, "The way Rahane backs two young players making their debut is a commendable compliment. It was Rahane's big decision to go down with two new players. He was sure that both these young players could perform. Both of them were waiting for a long time and when they got this opportunity, they grabbed it with both hands.
In the first Test match, the Indian team was dismissed for just 36 in the second innings. The way he returned to Melbourne after this is commendable.
Amre said, 'This was the most difficult time in Indian cricket. You lost the first Test and were all out for just 36. Someone had to take responsibility. I am glad that Rahane took up this responsibility. Team India is missing Virat as he is the run-machine for India. He has scored on many tours. He has gone on Paternity Leave. So Ajinkya took the responsibility and played the role of captaincy well. He is also a captain but it is also important that he also plays well as a batsman.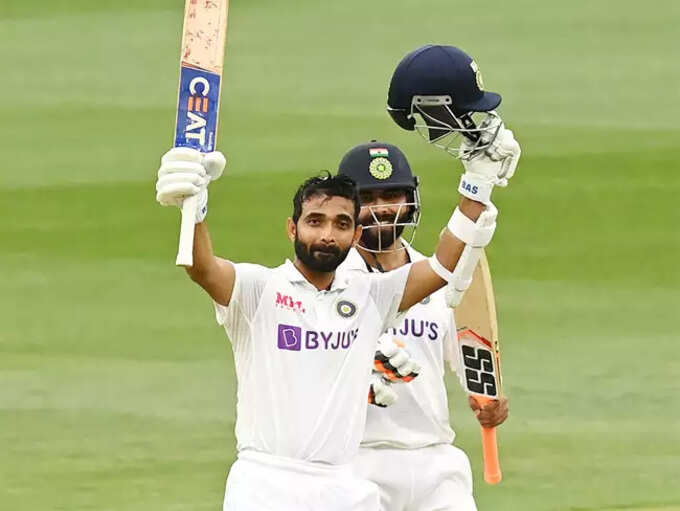 He said, 'Ajinkya was India's number one batsman and captain in the match. He played the dual role Kafai well. He played brilliantly. He made three important partnerships and gave the team a lead of over 100. It was a great win. Ajinkya, team and fans will remember this victory for a long time.
.