Brisbane

India have successfully achieved their third highest target in Test cricket by successfully chasing the target of 328 runs given by Australia in the fourth and last Test match played at the Gaba International Stadium. India defeated Australia by three wickets in the fourth and last Test match played at the Gaba International Stadium here. India had a difficult target of 328 runs to win, which they achieved in the last session on Tuesday, losing seven wickets on the last day of the match.
Your vote has been registered.

Thank you

Login to View Poll Results
This is India's third highest goal in Test cricket, which he has achieved. At the same time, this is the third major score achieved by any team in Australia. With this, India has retained the Border-Gavaskar trophy after their name in the four-match Test series 2-1. India won this trophy in Australia in 2018-19 on the last tour of Australia.
IND vs AUS: Gaba's fort collapsed, Indian heroes waved tricolor
India's record to score the biggest goal in Test cricket is against the West Indies. India successfully achieved the 406-run target given by the West Indies in the Test match played at Port of Spain in 1975–76, which is its biggest ever achieved in Test cricket. India achieved their second highest goal against England in Chennai in 2008–09, when they successfully achieved the 387-run target from England.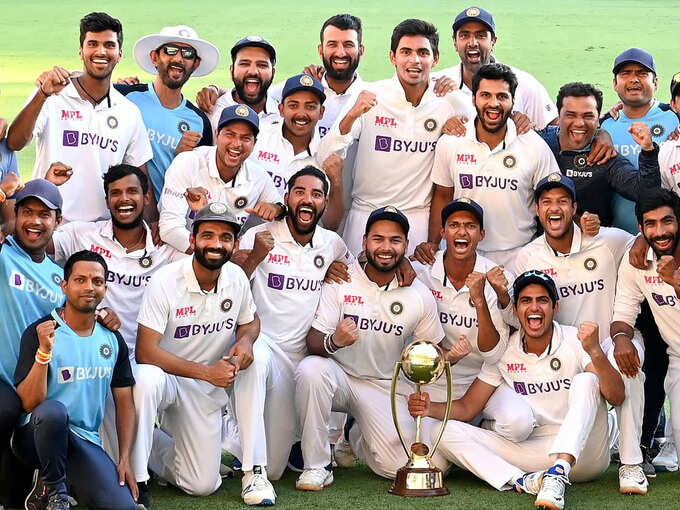 India achieved the fourth highest target against the West Indies in New Delhi in 2011-12, when it achieved a target of 276 runs. Apart from this, the Indian team has also achieved the target of 264 runs against Sri Lanka in Kandy in 2001.
Read – Siraj's tears, Sundar's passion and Shardul's fighting spirit; This win is bigger than the 2-1 scoreline
The name of South Africa, who scored the highest target of 414 runs in 2008-09, is the record for the biggest target against Australia in Tests. This is followed by England, who successfully chased down a target of 332 runs in Melbourne in 1928-29.
.