new Delhi

The Indian team defeated Australia in its field and won the Border Gavaskar Trophy 2-1. Youngsters like Washington Sudar, Shardul Thakur, Rishabh Pant, Navdeep Saini, Mohammad Siraj, who played under the supervision of former Indian captain Rahul Dravid before joining the senior team, were the heroes of this victory.
Due to this success in Australia, Dravid was being given credit for this. Rahul Dravid, however, has denied taking credit for it. He said in an interview, 'I am getting credit without any means. The players should be praised. The result of their hard work.
It is noteworthy that Rahul Dravid had been trending on social media for several days after this victory. People were telling the real hero of victory to Rahul Dravid.
Exclusive video from Sydney: Team India fans too, are not tired of praising
Indian fast bowler Irfan Pathan has now tweeted about this. He wrote – Rahul Dravid is getting credit for success because he is not interested in it. Let me tell you that Dravid, known as The Wall, was the coach of the junior team. Under his guidance, India won the Under-19 title under the captaincy of Prithvi Shaw.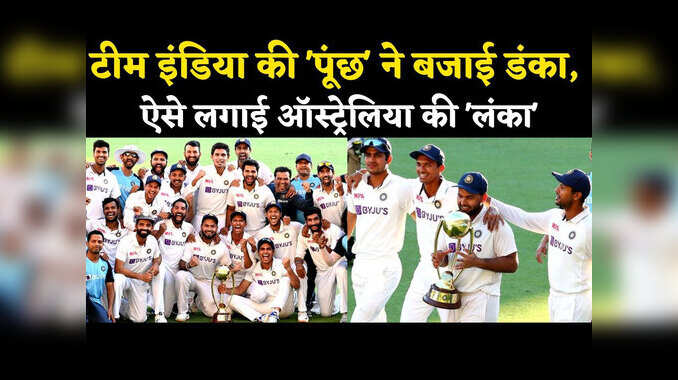 Video- Team India's 'Poonch' played, it was Australia's 'Lanka', see special report
.